blog
Welcome to the New & Improved BroadwayWorld
BroadwayWorld is excited to announce today the launch of our website redesign!
Designed with our readers in mind, we've made a number of exciting visual updates to the website so that you get more news and original content, a better message board experience, and important updates on industry trends and so much more.
Our BroadwayWorld Regional sites (featuring writers in over 150 markets across the globe), show listings, job postings and classified listings have all gotten an exciting refresh as well.
Everyone on the BroadwayWorld team takes great pride in our position as the leader in all coverage for theatre and live entertainment for Broadway and beyond. We approached the changes that you are now seeing today, keeping that in mind every step of the way.
We hope that you'll find the new site a faster, cleaner and happier browsing experience across all browsers, screen sizes and devices. The goal was to make it even more functional on large desktops, and to provide the ultimate browsing experience on even smallest of phone screens.
As always, feedback is always welcome, as well as any bug reports, or suggestions for improvements. Feel free to drop us a note at [email protected].
As is tradition at BWW whenever we do a website refresh, we wanted to take a stroll down memory lane and take a look at BWW cesigns of yesteryear. Check out our designs from 2003 to present in the video below!
---
---
Text after read more button
interviews
---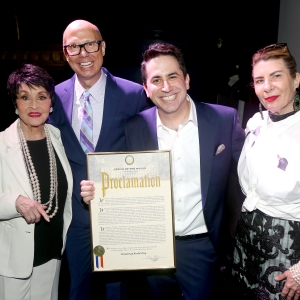 Reflecting on 20 Years of BroadwayWorld and Last Night's Celebration at Sony Hall
As I woke this morning in a hotel room in the heart of Manhattan, I somehow felt that I was waking up in a land of another time and space. The one single word that I can form in my head and heart is 'gratitude.'

---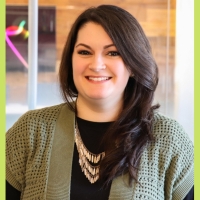 Bringing Back Broadway: Situation's Stephanie Sciandra Smith on Leading Creative and Content
Today, we talk to Senior Creative Group Director Stephanie Sciandra Smith who leads the agency's creative and content, helping to connect Broadway shows with their global fan bases for success on both Broadway and beyond. 

---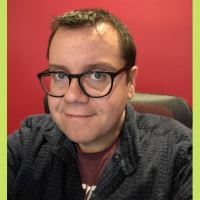 Bringing Back Broadway: Situation's Peter Yagecic on How the Company Embraces New Tech, Hybrid Events & More
First up - Peter Yagecic, Executive Director of Technical Projects who during the pandemic was in charge of all virtual and streaming events and leads the companies' drive into new frontiers like the Metaverse and beyond.

---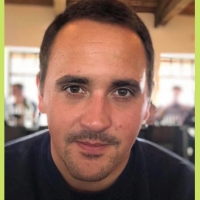 Bringing Back Broadway: Situation's Rian Durham on Jumping in to Causes and Weathering the Shutdown
Next up - Rian Durham, Account Group Director and the strategic marketing lead for multiple Broadway shows that weathered the shutdown like WICKED, or launched shortly after re-opening like the highly anticipated revival of FUNNY GIRL. 

---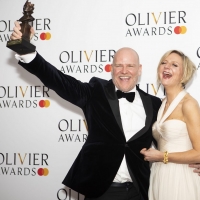 Industry Interview: How Chris Harper Brought a Brand New COMPANY Back to Broadway
Company on Broadway producer Chris Harper checks in with BroadwayWorld to discuss all things Company, the future of his company, London vs. Broadway, cast recording hopes and so much more!

---

BroadwayWorld Celebrates 16th Anniversary!
Back in 2003, BroadwayWorld launched as a modest, Broadway-only 'fan site' devoted to New York theatre. Created by Robert Diamond, the site had one goal- to bring together his dual passions for technology and the arts. Early features consisted primarily of message boards, the first theatre fans' choice awards, and a content aggregator, but from there, the site grew quickly and before long, we were generating original content, ramping up with writers and photographers and expanding constantly and consistently while embracing, and exploiting the latest technologies, social media, video, and more!

---

BWW Exclusive: Adam Guettel Talks the Sound of TO KILL A MOCKINGBIRD- Plus a Clip from His Score!
Atticus Finch might be the voice we remember from To Kill a Mockingbird- the classic story that Aaron Sorkin brought to Broadway this season- but Adam Guettel is the man who made Mockingbird sing. The Broadway composer traded musical theatre for drama this season as he created the score for the critically-praised hit. Below, Guettel tells us all about how he found the sound of the play, and shares an exclusive clip from the To Kill a Mockingbird score.

---

Industry Interview: The Beautiful Art of Selling a Long-Running Broadway Show
A key component to the show's longevity is the work of Broadway marketing agency Serino Coyne. Below, Vice President of Creative Strategy Thomas Callahan and Director of Marketing and Communications, Diana Salameh tell us all about what goes into selling a musical with such staying power.

---

Industry Interview: Situation's Lisa Cecchini on the Broadway Trends for International Audiences
On Tuesday, November 27th, New World Stages hosted the first-ever TRENDING BROADWAY. It was a day spent fully immersed in conversation about key trends across culture, technology, and media that are shaping the future of the Broadway business.

---

Industry Interview: Michael Korie, Laurence O'Keefe, Diana Son & Rachel Routh on the Dramatists Guild Foundation Fellows Program
The Dramatists Guild of America is the originator of the Dramatists Guild Fellows program, with a mission is to enhance the sense of community among developing American dramatists by offering a year-long workshop designed to augment their training with practical experience and career information resources.

---

Industry Interview: Mike Isaacson on Why You Should Meet Him at The Muny!
For 101 seasons, The Muny has brought a little bit of Broadway to St. Louis, as one of the country's premier institutions in musical theatre. As the nation's largest outdoor musical theatre, the venue produces seven world-class musicals each year and welcomes over 400,000 theatregoers over a nine-week summer season.

---

Industry Interview: Trafalgar Releasing Gives Us the Scoop on Expanding in the US with AN AMERICAN IN PARIS, RED, THE KING AND I & More
We chatted recently with Trafalgar Releasing's CEO Marc Allenby, and recently hired senior VP, programming and acquisitions Kymberli Frueh to get the scoop on everything the company is up to, the current state of event cinema and so much more. 

---

Industry Interview: Inside the All But Chill Life of Jennifer Ashley Tepper
Does anyone still wear a hat? Jennifer Ashley Tepper does... and this year she is wearing all of them. 

---

Industry Interview: Wolf of Broadway- Meet Tony-Winning Producer, Orin Wolf
Just over a month ago, Orin Wolf was celebrating a whooping ten Tony wins for his little musical that could- The Band's Visit. As the big winner at the 72nd Annual Tony Awards on June 10, the new show not only swept the ceremony, but it found a place in history with some of Broadway's most awarded musicals- a producer's dream.

---

Industry Interview: How the Broadway League Is Helping International Tourists Plan Ahead for Broadway
As the weather warms up, the streets of New York City's theatre district begin to fill with tourists, who trek from the far corners of the world for a chance to see a Broadway show. But do they always get to see the show they came for?

---

Industry Interview: How Charity Network and the Miranda Family Are Making the World a Better Place
As BroadwayWorld recently reported, 'Lin-Manuel Miranda and Charity Network Rise Up for Good' has been nominated for best campaign in the Social - Public Service & Activism category in the 22nd Annual Webby Awards.

---

Industry Interview: Tom Viola and the Evolution of Broadway Cares/Equity Fights AIDS
For the past thirty years, Broadway Cares/Equity Fights AIDS has been a vital part of the theatre community, and Tom Viola has been around to nurture its growth since the organization's inception in 1988.

---

Industry Interview: Inside the Mind of Jujamcyn Theaters' Jordan Roth!
What do Frozen, Angels in America, Mean Girls, Springsteen on Broadway, The Book of Mormon, and Kinky Boots have in common? Two words: Jordan Roth.

---

Exclusive: Catching up with the Original Phantom, Michael Crawford as THE PHANTOM OF THE OPERA Turns 30 on Broadway
To celebrate this amazing milestone, we checked in by phone with Michael Crawford, from New Zealand. As many know, along with a long career creating numerous roles, the star also inspired the creation of this very web site. After I saw the production myself in 1994, my father said 'If you thought that was great, you need to hear the original...' And, the rest is BroadwayWorld history.

---

Industry Interview: Inside the World of Broadway PR with Matt Polk!
Who does Broadway turn to to get noticed? Two words: Press agents.

---

Industry Interview: Inside AKA NYC's World of Creative, Integrated, Digital and Experiential Advertising & Marketing
Furze and Moore were recently joined by Executive Creative Director Bashan Aquart and SVP of Creative Strategy and Experiential Design Amanda Blackman for a chat with BroadwayWorld about the AKA vision, how it all got started, and where the industry is headed.

---

Industry Interview: Scott Sanders Is Breaking the Mold to Create Experiential Entertainment for All
Broadway producer Scott Sanders is the mastermind behind this kind of experiential entertainment and he's telling us all about how the concept came to be.

---

Industry Interview: Daryl Roth and Hal Luftig's KINKY BOOTS are Made for Running
Daryl Roth and Hal Luftig's boots are made for running... on Broadway.

---

Industry Interview: A Little Perspective- Ken Davenport Wants to Teach You How to Produce for Broadway
Theatre is a multi-faceted industry built on collaboration, creativity and commitment. Whether you are a writer, director, producer, or any other profession within the theatre, it's essential to know how each facet of our business works together to put on a production.

---

Industry Interview: Get Situated with Damian Bazadona- President of Situation Interactive!
Situation Interactive is a digital-first marketing agency that works with many of the world's leading arts, entertainment and media brands including Wicked the Musical, Major League Soccer, Bravo TV, and the Metropolitan Opera.

---
Read more →
Text after read more button
bio
The 2001 Syracuse University graduate (School of Information Studies) is also the owner of Wisdom Digital Media, an award-winning leading design company for entertainment and technology web sites. In his previous life, he held an executive position for the world's leading publisher of technology magazines, web sites and conferences and, as a result, was named among the "Top thirty magazine industry executives under the age of 30" by FOLIO Magazine.
Robert Diamond founded BroadwayWorld.com in 2003, which has now become the largest theatre web site in the world. He served as the site's Editor-in-Chief until early 2022, covering Broadway and beyond, with specific local coverage for 100 cities in the United States, 45+ countries worldwide and 10 other related areas of entertainment - including dance, opera, concerts, comedy, films, television and more. In 2014, the site was awarded an Award for Excellence in Theatre Arts Education by the prestigious Theatre Museum.
Diamond got his start in the entertainment field, accidentally, when he created the 'official web site' (while in college) for Michael Crawford, the popular actor and original Tony and Olivier Award-winning star of THE PHANTOM OF THE OPERA. (He still blames Crawford - and credits him - for anything that goes particularly right or wrong during an average day.)
As a respected member of the Broadway and theatre community, Diamond also served as Lead Producer for a series of sold-out shows using the BroadwayWorld 'brand' for a set of 'Standing Ovations' concerts, which also branched out into titles that included Holiday Shows and even more specific concerts like 'From Stage to Screen and Back Again' in tandem with publishers and movie studios. All proceeds were in turn donated to Broadway Cares / Equity Fights AIDS, the industry's leader in aid for performers in need.
Robert splits his time between Manhattan and Lake Tamarack in Stockholm, NJ with his wife, two dogs and new baby (Leia Francesca Diamond - born May 2020!), growing the business and getting little sleep. In addition, you can usually find him in a theatre many nights a week. Robert's writing has been featured on the site in 'The Broadway Pulse' and Industry Insight sections on BroadwayWorld and he also wrote weekly about theatre for the USA Network's Character Approved blog.
In late 2012, Wisdom Digital Media announced the official spinoff and launch of new entertainment web sites including BWWTVWorld.com, BWWBooksWorld.com, BWWMusicWorld.com, BWWDanceWorld.com, BWWClassicalWorld.com and BWWOperaWorld.com. The site's expansion was featured in a Crain's New York Business profile as well. Since then, Diamond has been featured as an industry expert by numerous outlets.
In December of 2014, Diamond was one of 5 Syracuse University Alumni, all having achieved success in the world of start-ups, business growth and venture capital, participating on a panel addressing young alumni who are currently pursuing their dreams of running their own business and experiencing the day to day challenges of a startup. It is part of the university's new Student Accelerator Program, for which Rob was recommended by Syracuse University's i-School.
To celebrate the site's 10th birthday, BroadwayWorld.com returned to the concert stage, with a series of benefit concerts featuring Broadway's brightest stars. The site continued its growth and leading technology support adding exclusive features, an industry-first Apple TV app, Roku App, new iPhone, Android and iPad Apps, Apple Watch and Safari alerts, a slew of original video content, international expansion & more.
In 2020, the site unveiled a major redesign, and launched numerous new businesses including the Theatre Shop, Online Education, BroadwayWorld Research, Industry Pro and more. During the Broadway shutdown, the site continues to light a path with several new features including Next on Stage, Living Room Concerts, broadcasting Stars in the House, Live with Richard Ridge, brainteasers & more reaching record site traffic, supporting charities and spotlighting artists and organizations.
Diamond also spearheaded the launch of the platform's newest feature - Stage Mag. The first mobile-first, digital only show program service. Since launching, hundreds of theaters around the world have enjoyed the convenience of creating modern, fully interactive show programs for all types of productions- from streaming to in-person.
contact